InfoTrac Search Modes: Keyword Searching
Definition
Keyword search enables you to search for words in the entire text of the articles themselves, not just in controlled indexes of fields.
You can use Booleans "and," "or," and/or "not."
Screen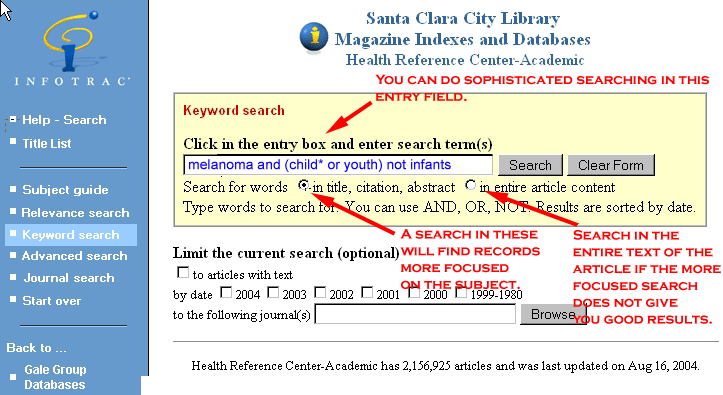 Searching
Enter one or more words or phrases (the latter surrounded by double " " )
Use Booleans (and, or, not)
Note: InfoTrac will search for your words within two words of each other in either direction.
Stop words can be entered because they will be ignored except for Booleans.